ArcMail Email Archiving

Archive All of Your Business Critical Data in One Archive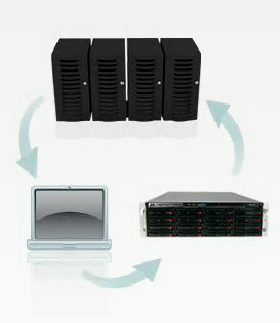 Overview:
Although the bulk of electronic data subject to eDiscovery is email, requests can also include corporate social media posts, databases, photos, videos, and other office documents and file types. This means businesses are required to keep email messages in the event they are required for legal proceedings. Searching through years of countless emails in order to comply with eDiscovery requests can be very time consuming, and should any key electronic information be lost or unable to be located, the company is at risk. Companies in regulated industries undergoing compliance audits face the same information retrieval challenges and risks. The bottom line is that organizations today must evaluate their archiving capabilities to ensure they are mitigating risks and fully capable of complying with eDiscovery requests and regulatory compliance requirements. At ArcMail, we understand the critical role archiving can play in the success of our customer's business. That is why every one of our archiving products has been designed from the ground up to mitigate risk with an easy-to-deploy and easy-to-manage solution that works simply, affordably, and effectively.
How It Works:
All outbound, inbound, and internal messages and attachments are directed to the Defender. Your mail server makes a copy of every message - sending one to the archiver, and one to the appropriate recipient(s). When data reaches the ArcMail archiving solution, it is de-duplicated, indexed, compressed, and archived. Metadata and text data are extracted from all parts of each message, including header, body, and attachments.
When you need to recover emails or attachments, the ArcMail platform's industry leading search and recovery functionality makes it quick and easy. Any authorized individual can locate emails and attachments using intuitive keywords or our advanced search functionality, and can restore them to any user's mailbox or download them locally.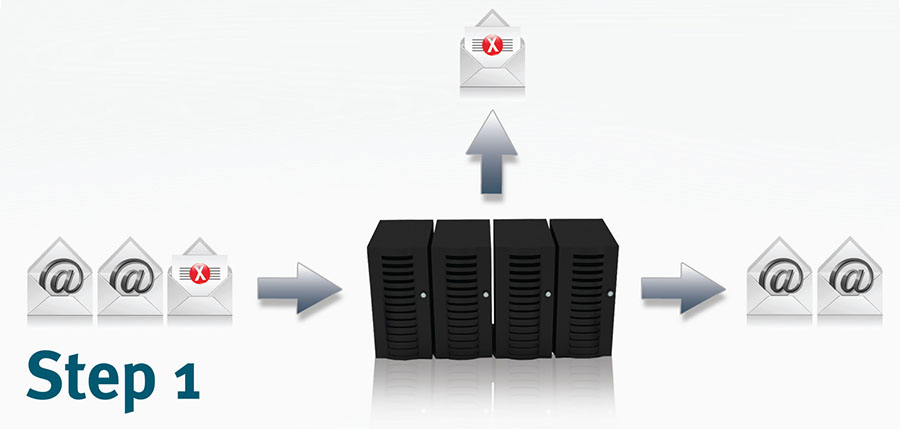 Inbound, outbound and internal emails are sent to the mail server; then inbound SPAM is filtered out.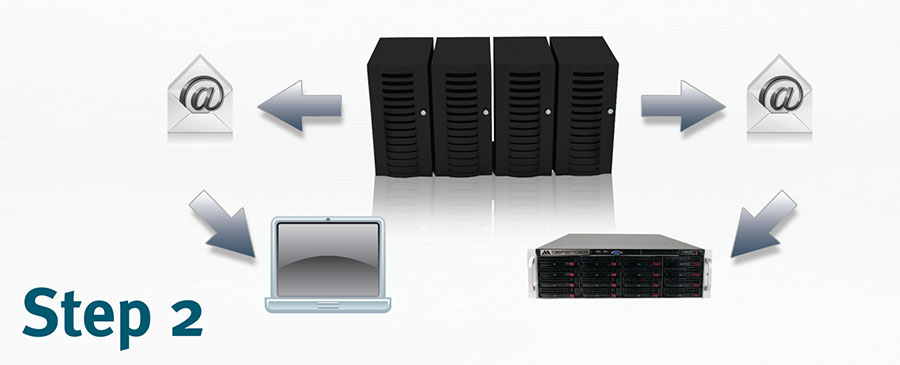 The mail server makes a copy of every email. One copy is sent to the appropriate mail user; the other copy is sent to the Defender.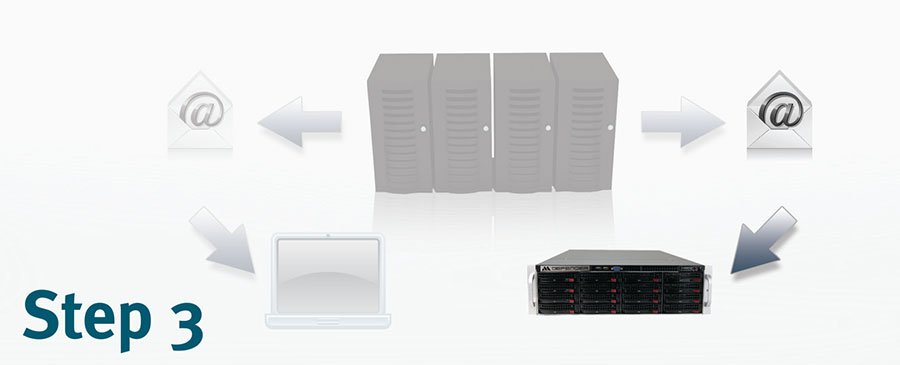 Mail to the Defender is indexed, compressed and archived.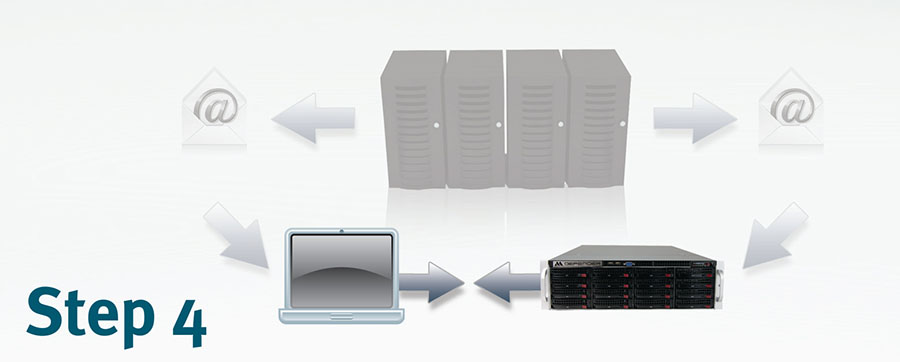 Users can access Defender locally or remotely via web browser or PDA to restore emails deleted from the mail server.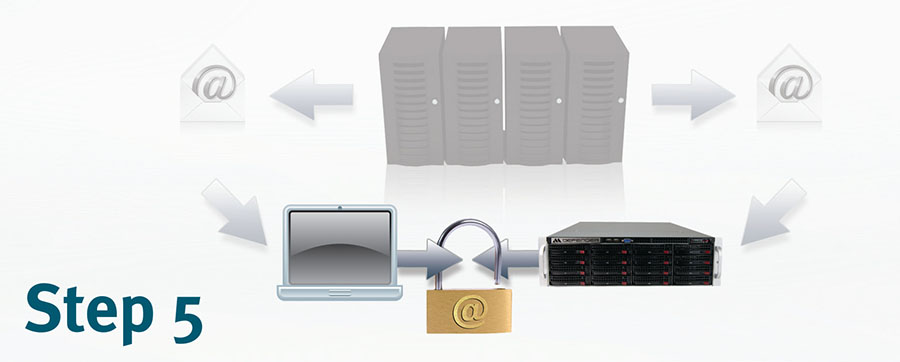 The Defender encrypts all data between the appliance and users to ensure data security.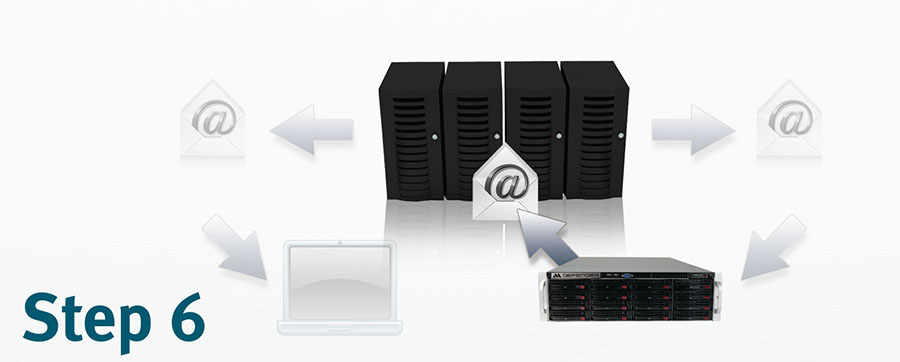 When emails are restored, the Defender sends a copy back to the mail server, which is then fully accessible and sends daily performance evaluations to administrators.