ArcMail Archiving Appliances

Enterprise Quality and Performance in an Affordable Turnkey Solution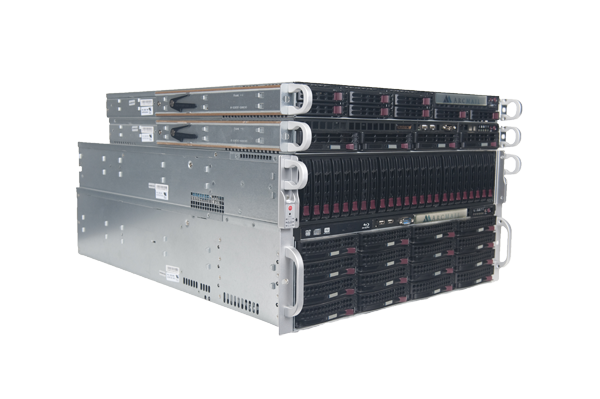 ArcMail Defender, our award-winning line of archiving appliances, offers 1-32 TB of data storage and can easily and economically be scaled beyond that to meet a company's growing data requirements. ArcMail Defender takes into account all the latest platforms and technologies, so that every content type – including email attachments -- is indexed, archived, and accessible at a moment's notice.
Whether your company uses multiple email domains, messaging, or collaboration platforms, we have that covered. The Defender not only archives all of a company's important business data, but also integrates and automates it so it works together under a single archiving repository.
Best of all, ArcMail Defender is easy to own and easy to afford. Our customers' most valuable content is there when they need it and out of the way when they don't.
ArcMail's hardware platforms are state-of-the-art, designed to combine high performance and unmatched reliability in a smaller and more energy-efficient form factor. High performance processors, increased memory, and 2.5" enterprise-class hard drives in RAID configurations provide the speed and storage necessary to handle the increasing volume and variety of email, corporate social media postings, system files, and other data sources that today's eDiscovery and regulatory compliance requirements demand.
ArcMail Archiving Appliances are available in 1 TB, 2 TB, 3 TB, 4 TB, 6 TB, 8 TB, 12 TB, 16 TB, 24 TB, and 32 TB configurations. Multiple appliances can be linked to form one logical unit with federated searches across all ArcMail appliances.
How The Arcmail Archiving Appliances Work
All outbound, inbound, and internal messages and attachments are directed to the ArcMail Defender. Our customer's mail server makes a copy of every message – sending one to the archiver and one to the appropriate recipient(s). When data reaches the ArcMail archiving appliance, it is de-duplicated, indexed, compressed, and archived. Metadata and text data are extracted from all parts of each message, including header, body, and attachments.
When our customer needs to recover emails or attachments, the ArcMail platform's industry-leading search and recovery functionality makes it quick and easy. An authorized individual can locate emails and attachments using intuitive keywords with our basic or advanced search functionality, and restore or download them locally.
Features
Browser/Outlook Plugin
Hardware RAID Controller
Dual NICs
Hot Swappable Disk Replacement
On-board Hardware, OS, and Application Diagnostics that provide archive administrators with daily reports on the health of the system
Intel Chipsets with latest Xeon Quad Core Processors
Performance
Built on Linux OS to provide enterprise-class reliability, efficiency, and scalability, and security
Like today's fastest databases, uses state-of-the-art multi-version concurrency control (MVCC) for all archive transactions (including searches)
Takes full performance advantage of multi-core processor capabilities by using multi-threading at multiple layers of architecture
Uses advanced memory management to ensure that each software process is dynamically allocated the memory when it needs it
Monitors and manages the load of each software component in the message workflow to prevent performance bottlenecks from occurring even under peak load
Reliability/Security
All messages are stored in a fully transactional, ACID-compliant archive to ensure highest level of archive integrity and reliability
SSL or TLS encryption ensures secure network communications to and from ArcMail Defender
Authentication and authorization model provides secure access control in both Active Directory and LDAP environments
Single sign-on (SSO) in Active Directory environments makes authenticated access to ArcMail Defender transparent to the user